---
Welcome
---
Upcoming Exhibitions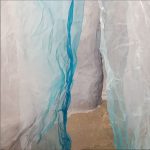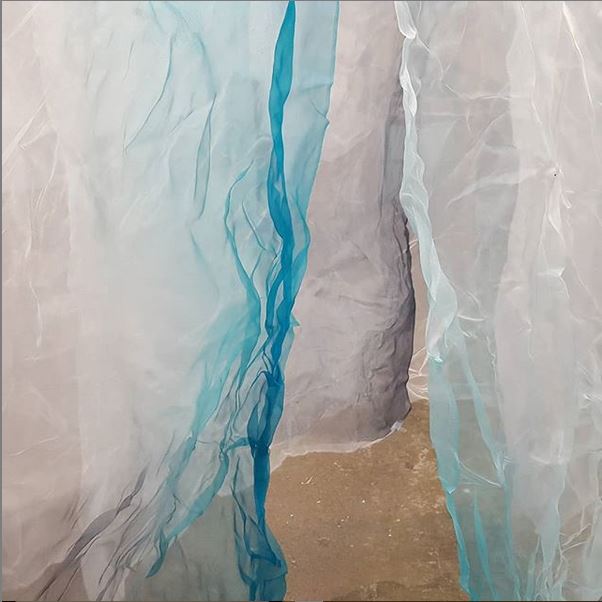 Hildur M H Jónasson
March 1 – April 13
Opens March 1 at 7:00 pm
Hildur Jonasson sailed on the Tall Ship Antigua in the International Territory of Svalbard, near Norway, in 2017. Jonasson observed and embodied her experience in this place, previously unknown to her but in ways similar to her native Iceland. She has adeptly captured elements of that voyage and brings us along through a variety of forms and media – fabric, glass, and ink, among others.
Find out more here.
---

Helena Wadsley
March 1 – April 13
Opens March 1 at 7:00 pm
"I became curious about the trees that line the streets of my Vancouver neighbourhood. My interest was piqued when I discovered that these sturdy, middle-aged trees were actually Norwegian maples. Despite Canada's identity being strongly linked with the maple tree, these trees, which are a very popular planted tree across Canada, are not actually from here, though now firmly rooted. Canada is a constructed nation, built on colonialism and migration. I had been pondering ways to convey my
feeling of not having ancestral roots in this country, nor feeling connected to the birth country of my parents. Trees became the pivotal subject for me to explore the contrast between being truly of a place and perpetually feeling like a transplant."
Click here to find out more about this exhibition.
---
Soup for the Cultured Soul
Waiting list only
February 23

Doors open at 6:00, bowl selection begins at 6:30 at the Banquet Room, Sandman Hotel
This year, the event will take place at the Sandman Hotel to provide more space for everyone. Thank you Sandman!
Members – $45 Non-members – $55
The tickets are sold out. We are now taking names for a waiting list only.
For the price of admission, participants get a ceramic bowl that they can take home, samples of soup from several popular restaurants and caterers in the community, two glasses of wine and more! After everyone has tasted and voted for their favourite soup, one lucky restaurant will be awarded the People's Favourite Soup award. Our thanks to Mercer Celgar once again for being a major sponsor of the event.
Potters who contribute bowls to the event have been invited to sell their work at the Sandman and ticket buyers will get a coupon for a discount at the Gift Shop.
Thanks to all the donors and volunteers who continue to make this event so much fun,  organizers Chris Bell of Kruegel Financial, Florio Vassilakakis of The Nineteenth and in particular, Val Field of the Kootenay Gallery.
Call us at 250 365 3337 or email kootenaygallery@telus.net for more info.
Photo courtesy of Ed Chernoff
---
Spring Break Kids' Art Camps
The camps are back and promise to be as fun as they always are.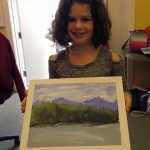 This year the camp will be led by Leah Goldie, a student at the West Kootenay Teacher's Education Program (WKTEP).
Classes include Stick & Bead Art, Mask Making Magic, Felting Fabric Art, Sculpt with Clay, Messy Madness and Art by Nature.
Registration is available now. Sign up soon – these camps are always popular.
You can download a registration form here.
---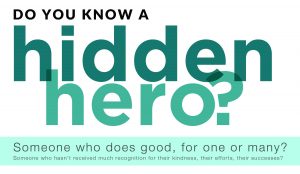 The Kootenay Gallery presents a new art project by Claire Dibble
Castlegar and area residents nominated a number of heroes via drop off points in town and at the Gallery, by phone and by completing a form on the website. Thank you to all the
The resulting portraits will be shown in an exhibition at Kootenay Gallery in the summer of 2019.
For more details, visit hiddenheroproject.ca or contact the Kootenay Gallery at 250 365 3337/ kootenaygallery@telus.net.
We acknowledge the financial support of the Province of British Columbia.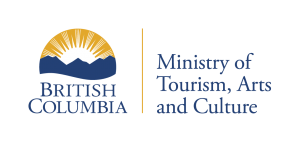 ---
What's New in the Gift Shop?
We offer a large selection of jewelry, in a range of prices, pottery by many of the ceramic artists in our region, a large selection of paintings and prints, glass work, wood work, knitted and woven goods and more!
There is no charge to browse the Gift Shop and members receive 10% off of purchases. Most major methods of payment are accepted, including Apple Pay.
---
The Gallery Lounge
We are so lucky to have a group of visionary and committed people helping us govern and lead the work of the Gallery. Here is a feature on our Board Member Judy Madelung so you can get to know her better and understand the work she is involved with at the Gallery. Read it here.
Past Interviews
---
Want your work in the Gallery or Giftshop?

We accept exhibition proposals by professional artists and curators who create critically engaging work. Read the Submission Procedures here.
If you are an artist or craftsperson who wants to sell your work in our Gift Shop, read about it on our Gift Shop page.
---
Renting the Kootenay Gallery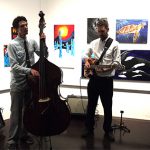 Did you know that the Kootenay Gallery is available for rent?
You can rent the large gallery, the small gallery or both. You can rent the workshop room for meetings or classes. The Gallery has been rented for meetings, seminars, business lunches, community events, a birthday party, a wedding shower and even a wedding.
For forms and information, click on the link below.
---
2019 Exhibition Schedule
It is a privilege for us at the Gallery to work with artists to bring exhibitions to the community each year. We hope the work we present is stimulating and inspiring. The schedule we are presenting this year offers art focused on the visitor experience with artists from away and from here.
The 2019  exhibition schedule  is available here.
We acknowledge the financial support of the Province of British Columbia.