---
Current Exhibition
Catherine Stewart
September 22 – November 4
Opens September 22 at 7:00 pm
The exhibition Venus Spreads Her Wings is a selection of images from three series of photo-based artworks. Using the zoological collections at the University of British Columbia as source material for her artistic practice, Stewart focused on the colour differences between the sexes of particular bird species and "the ceaseless, tragic, yet beautiful cycle of sex, birth, life and death that plays out for all species in response to both intrinsic and external forces and the underlying laws of nature".  Also included are images printed on metallic photographic paper that juxtapose details of plumage with close-ups of sensually appealing clothing. Over the centuries clothing design has liberally borrowed from the avian world both directly with the use of plumage as adornment, and indirectly by mimicking colour textures and patterns.
---
Current Exhibition

Katherine Pickering
September 22 – November 4
Opens September 22 at 7:00 pm
Katherine Pickering is an Okanagan-based painter. Recently Pickering has extended her art practice from painting to include sculpture, the inspiration for which comes from her investigation into the rich intersection between the history of abstraction in painting and our experience of night's darkness. The combination of thick layers of acrylic paint on canvases which are then manipulated to create various forms are meant to reference guideposts in the nighttime landscape.
---
Tickets for the series of 8 films – $64 available at the Gallery
Tickets for individual shows –  $9 available at the Gallery or at the Old Theatre
Sept 25 – Maudie
Oct 30 – Their Finest
Nov 27 – The Commune
Dec 18 – To Be Announced
The Kootenay Gallery is once again offering the popular fundraiser. Monday Night at the Movies and happy to announce the showings will be in the Old Theatre, Castlegar.
Mark your calendars for MAUDIE Sept 25th at 7pm, the first in a monthly series of 8 movies. Series tickets $8 each ( $64) available at the gallery and single tickets $9, gallery and at the door.
Starring Sally Hawkins and Ethan Hawke, Maudie is the film biography of Nova Scotia folk artist Maud Lewis who became one of Canada's most beloved naive painters. Crippled by rheumatoid arthritis as a young girl, Maud is desperate to escape her over protective family and gain independence. She applies as housekeeper to the grumpy reclusive fishmonger, Everett Lewis, and while cleaning his cottage starts painting flowers on shelves. Against his best inclinations, Everett finds he is falling for this bright eyed, funny woman. In love with him herself, Maud persuades him to marry her while the sales of her work and her reputation grow.
This unlikely love story and peek into a fascinating life and talent, is played out against the gorgeous backdrop of Newfoundland scenery and critics rave about the sensitivity of the acting and filming.
---
Friday, October 13
Doors open at 7:00
Dinner at 8:00 at the Nineteenth
Join us for an elegant evening of chance and entertainment. The evening includes a catered three-course meal created by chef James Varghese and restauranteur Florio Vasilikakis and a complementary glass of wine, There will be a no-host bar following the wine along with entertainment and chances to win prizes.
How much are tickets? You may pay as little as $1, as much as $102 or any amount in between. You won't discover the amount until the evening of the event. Will Friday the 13th be your lucky night? This event is a fundraiser for the Gallery, sponsored by the Heritage Credit Union.
Dress code: smart casual or as posh as you like! Suggested colour scheme: red, black and/or white.
To attend, please reserve your spot with the Kootenay Gallery by September 29 at 250 365 3337 or kootenaygallery@telus.net.
---
Pour Your Art Out!
October 19
with instructor Katya Coad
Tickets: $50 or $40 for members
Come and join us at Chances Casino for an evening of fun, painting, wine and more. Your ticket includes step by step instruction by a popular local artist, all materials and supplies needed to complete your own canvas that you can take home, and treats – a glass of wine and a chocolate from Doodle Bugs.
Contact the Gallery at 250-365-3337 or email kootenaygallery@telus.net.
You can pay by credit card over the phone and pick your ticket up at the door on the evening of the event.
---

Workshop for Artists

What the $%*# do they want? Creating Successful Exhibition Proposals
October 21 9:30 am – 2:30 pm (bring lunch)

With author/artist Susan Andrews Grace and artist/curator Maggie Shirley
In this free workshop, Susan and Maggie will help artists better appreciate what to put into an application for an exhibition and where is the best place to show their work.
Topics covered will include writing artist statements, what to put in to your portfolio (and what to leave out) and more. This will be a participative workshop so be prepared to analyze, comment and write.
To register, send an email to kootenaygallery@telus.net by September 29.
Please include an sample of an exhibition proposal with 5 photos maximum.
If you don't have a current proposal, please register anyway.
Thank you to the Columbia Kootenay Cultural Alliance for sponsorship.
---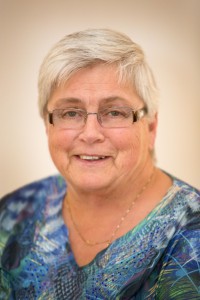 The Gallery Lounge
We are continuing our conversation series called 'The Gallery Lounge' which features stories and interviews with our Board Directors, staff and volunteers. We are so lucky to have a group of visionary and committed people helping us govern and lead the work of the Gallery. This month we are showcasing our board Secretary, Linda Miller so you can get to know her better and understand the work she is involved with at the Gallery.  Read it here.
Past Interviews
---

We accept exhibition proposals by professional artists and curators who create critically engaging work. Read the Submission Procedures here.
If you are an artist or craftsperson who wants to sell your work in our Gift Shop, read about it on our Gift Shop page.
---
2017 Exhibition Schedule
The new exhibition schedule has been set and is available here.
We acknowledge the financial support of the Province of British Columbia.