Current  Exhibition
 
Coinciding with the international Peace & Justice conference hosted by the Mir Centre (Selkirk College), the exhibition is a survey of Kootenay/Columbia artists whose work provokes questions, conversations and ideas about building the world we want. Artists featured are: Amy Bohigian (animation), Kari Burk (digital collage), Julie Castonguay (sculptural photography), Genevieve Gagnon (socially engaged project), PJ Gilhuly ( acrylic painting), Tanya Pixie Johnson (paper cutting), Ian Johnston (ceramics), Tsuneko Kokubo (acrylic painting), George Koochin (sculpture) and Judy Wapp (collage).
Opens September 23 at 7:00 pm.  Everyone is welcome.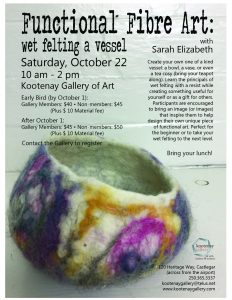 Functional Fibre Art: Wet Felting a Vessel
Create your own one of a kind vessel: a bowl, a vase, or even a tea cosy (bring your teapot along). Learn the principals of wet felting with a resist while creating something useful for yourself or as a gift for others. Participants are encouraged to bring an image (or images) that inspire them to help design their own unique piece of functional art. Perfect for the beginner or to take your wet felting to the next level.
Early Bird (by October 1):
Gallery Members: $40 • Non-members: $45
(Plus $ 10 Material fee)
After October 1:
Gallery Members: $45 • Non-members: $50
(Plus $ 10 Material fee)
Saturday, October 22 from 10 am – 2 pm. Bring a lunch!
Upcoming Exhibition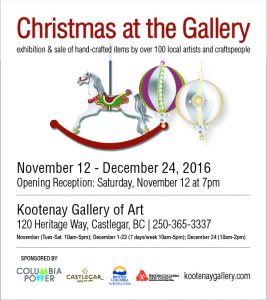 Christmas at the Gallery
It's that time of year again! The entire Gallery will be filled with treasures to make your holiday season one to remember. We will have a wide range of your favourite high-quality Christmas ornaments, jewelry, pottery, soaps and other hand-crafted items. We will also have unique items from a number of new vendors to offer you more selection.
Note: our usual Friday night opening is moved to Saturday, November 12 to observe Remembrance Day.  Beginning at 7:00 pm on November 12, we will also be concluding our annual Promises for the Cultured Soul silent auction. It's a great way to kick off to the Christmas season.
From December 1 until the 24, the Gallery will be open 7 days a week from 10:00 am to 5:00 pm for your convenience. Come check it out!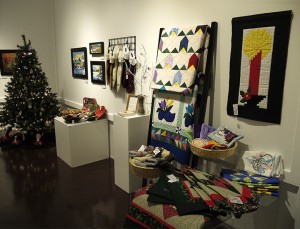 Call for Vendors
Artists and crafters, are you interested in participating in Christmas at the Gallery? We are now accepting applications for our juried Art & Craft sale. If you haven't shown at the Gallery before, please contact the Gallery before October 28th. Returning vendors, please confirm that you would like to participate and have stock to the Gallery by the first week of November.
The show opens November 12 (Saturday) and runs until December 24.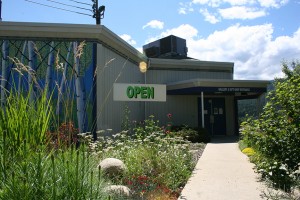 The completed Feasibility Study report by Paul Wiest of Cornerstone Management Consulting has been received by the Relocation Committee. Once we have met and reviewed the report ourselves, we will give you an update.