Current Exhibitions
Tsunkeo Kokubo
March 3 – April 15 (East Gallery)
The inspiration for this exhibition of large size paintings is based on the artist's own family history. Kokubo's family spent time in the internment camps in the Slocan Valley.  The plants in her mother's garden originated from BC Coastal communities and before that from Japan.  This realization led to an exploration of the connection between the origins of plants and the movement of immigrants as they came from Europe to eventually settle in the Kootenays. The paintings not only depict images of plants but also reference what historical or cultural story they may tell.

High Muck a Muck: Playing Chinese
Fred Wah, Jin Zhang, Thomas Loh, Bessie Wapp, Nicola Harwood, Tomoyo Ihaya, Phillip Djwa, Hiromoto Ida, Patrice Leung
March 3 – April 15 (West Gallery)
This interactive media installation explores the theme of Chinese immigration to British Columbia, both historical and contemporary and the tensions that exist between them. The exhibition is largely directed by the viewers who participate in an historical Chinese lottery game resulting in the projection of a fortune. The random nature of the fortune reflects the uncertainties faced by new immigrants and often echo the tradition of Chinese proverbs and fortune telling.
 Fundraiser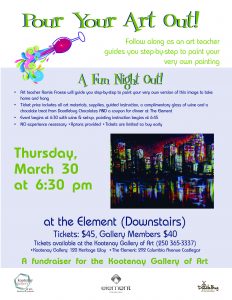 Pour Your Art Out! – SOLD OUT!
This event sells out as fast as we can get the tickets printed. We are back at the Element with Romie Froese leading another night of paint, wine, chocolate and fun.
Keep in touch with the Gallery if you want to hear about the next one.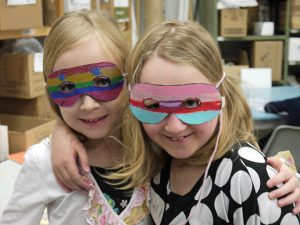 March 14, 15, 16 and 21, 22, 23
We have a lot of fun planned for 8 – 12 year olds this year with two weeks of art and creativity. Week one has an Animal theme and in the second week, kids will create under the theme of Seasons.
 The Gallery Lounge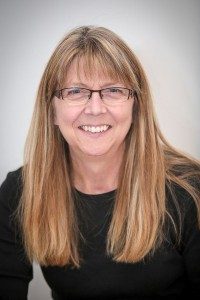 We are continuing our conversation series called 'The Gallery Lounge' which features stories and interviews with our Board Directors, staff and volunteers. We are so lucky to have a group of visionary and committed people helping us govern and lead the work of the Gallery. This month we are showcasing our Executive Director, Val Field so you can get to know her better and understand the work she is involved with at the Gallery.  Read it here.
Past Interviews

New Exhibition Submissions Procedures
Artists and curators! We have updated our Submissions Procedures. We are now accepting submissions via email. Read the new Procedures here.
If you are an artist or craftsperson who wants to sell your work in our Gift Shop, read about it on our Gift Shop page.
2017 Exhibition Schedule
The new exhibition schedule has been set and is available here.