Current Exhibition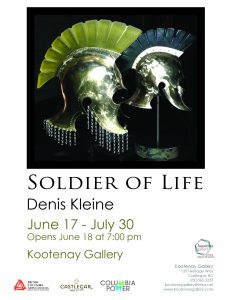 Denis Kleine
The installation, Soldier of Life, incorporates the use of glass with bronze in order to create life-size helmets each representing one of the seven major chakras of the human body. The exhibition is a result of Kleine's exploration of a medium that is new to his art practice as well as his personal exploration of a complex spiritual practice.
Current Exhibition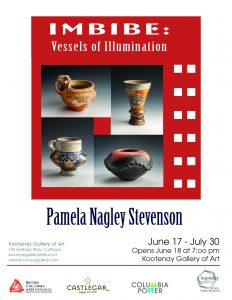 Pamela Nagley Stevenson
After completing a year of historical research, Stevenson has created 108 hand-made ceramic drinking vessels which were fired in a traditional wood burning kiln. Each vessel was designed to interpret cultural archetypes, and illuminate a shared visual language of historical cup forms.

Upcoming Exhibitions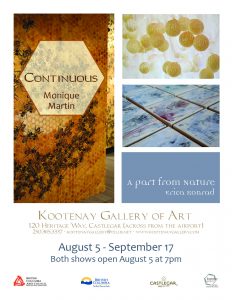 Monique Martin
Continuous by Saskatoon artist, Monique Martin consists of a series of large floor-to-ceiling linocut prints along with a sound and smell aspect throughout the gallery space that gives visitors a sense of what the inside of a bee hive looks like.

Erica Konrad
A part from Nature includes monotypes, paintings, photographs and free standing sculptures, all processed with encaustic.  Konrad states about her work, "(a)s we lose our connection with wild spaces and species, using beeswax as the primary medium is intentional, to serve as a reminder to the viewer that we are part of the cycle itself, part of the wild, embedded in, anchored to, part of."
Relocation Project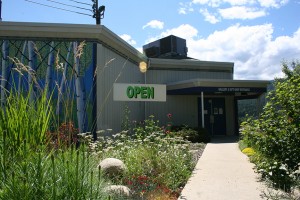 The Kootenay Gallery of Art has received submissions from qualified consultants to assist the Kootenay Gallery to research and identify a needs assessment, create a feasibility study; complete with a range of the most feasible options to proceed with its plans to relocate the current Gallery. The successful proposal has be awarded and the study is underway by Paul Wiest, President of Cornerstone Management Consultant Group.
The project has been extended into July.  We will keep you informed of the project progress.
Up-coming Workshop
Register Today!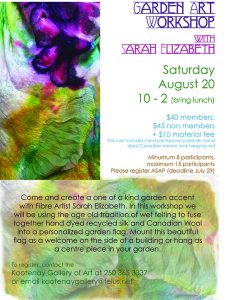 Saturday, August 20
10 – 2 pm (outside in the shade, weather permitting)
$40 for members, $45 for non-members