---
March 5 – April 16. 2022
Opening event March 4 at 7:00 pm (Subject to change)
East Gallery…
Tethered to Infinity
Sculptures and paintings by Amy Sallenbach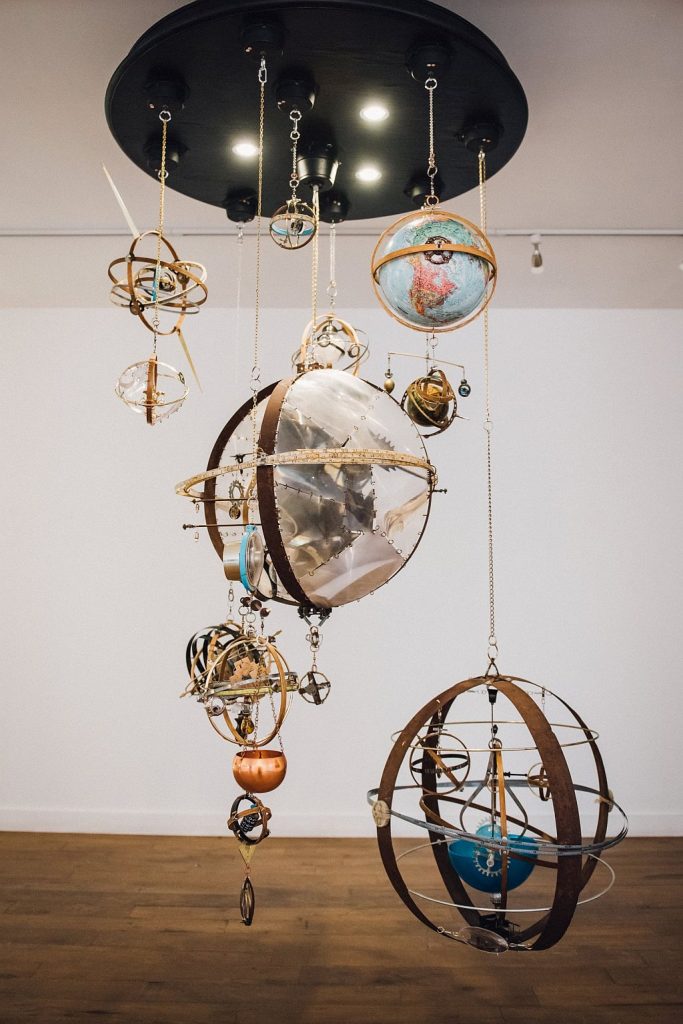 The serpent pursues its tail, the wheels of time revolve, the universe pirouettes, and it all comes around to the circle. Representing returning to our roots in life, they are symbolic of protection as well as connection. My explorations are multi-disciplinary; reflecting on our world through assemblage mobiles and observational works balanced by a gravitational pull.
West Gallery…
Space
A Photographic Journey with Stefanie Harron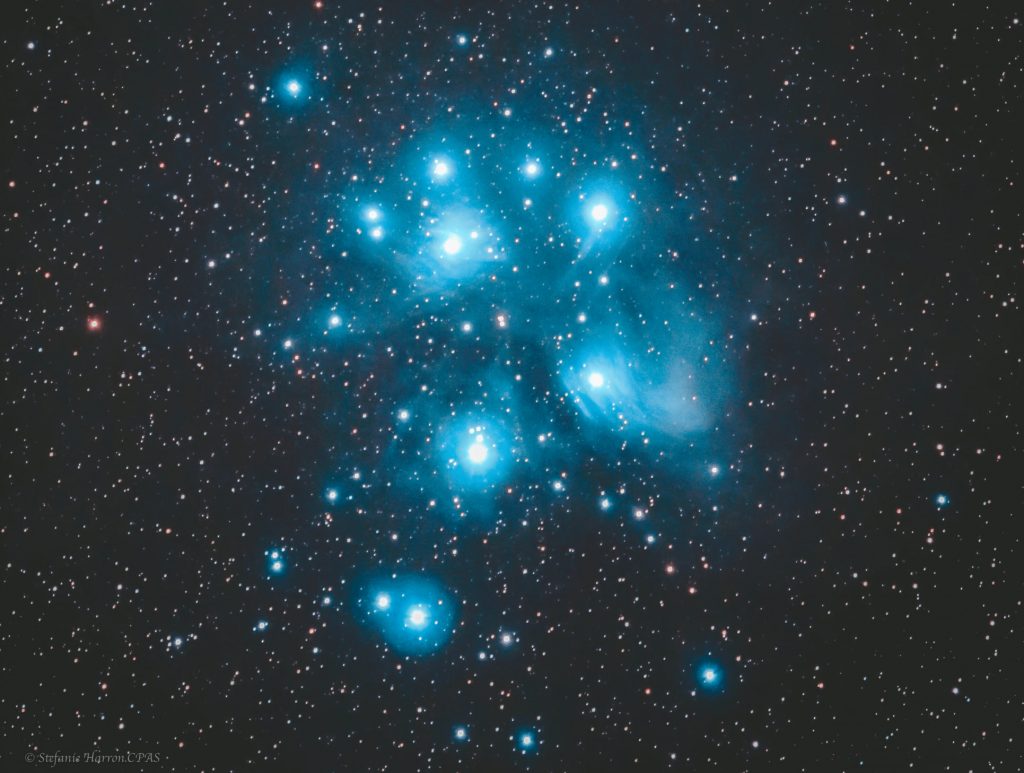 Space contains some favourite subjects and challenges for photographers' considerations. There are "short" exposures of several seconds with a camera mounted on a tripod to multiple hour exposures with camera on a motorized equatorial mount. If one decides to point one's camera towards to night skies, the vastness of space contains hundreds of thousands of subjects to photograph, from neighbouring galaxies, planetary nebula, emission nebula, comets and meteors.
---
April 22 – May 28. 2022
Opening event April 21 at 7:00 pm
East Gallery and West Galleries…
Young Visions
Art by students and staff of SD 20
Young Visions is an important part of the Kootenay Gallery's community outreach program. In celebration of a year-long endeavour, the students and teachers from School District 20 are provided with the opportunity to exhibit their visual interpretations of life and community in the Kootenays. In mounting this exhibition, the gallery staff introduces the participants to the professionalism that is involved in an artist's career, and provides a site where the many talents of students and teachers alike can be presented to the community at large.
---
June 3 – 10, 2022
Opening event Friday June 3
East Gallery and West Galleries…
Camera Club Photo Salon
Photos by members of the West Kootenay Camera Club
The annual Photo Salon, presented by the West Kootenay Camera Club, is part of the Kootenay Gallery's ongoing community outreach program. This exhibition provides an opportunity for both professional and amateur photographers to present their recent photographic work in a professional gallery setting. Participation in this exhibit is determined through an adjudication process carried out by adjudicators from the National Association of Photographic Arts.
---
June 18 – August 20, 2022
Opening event June 25 at 7:00 pm
East Gallery and West Galleries…
Vestigial Trail
Drawings and written work by Jim Holyoak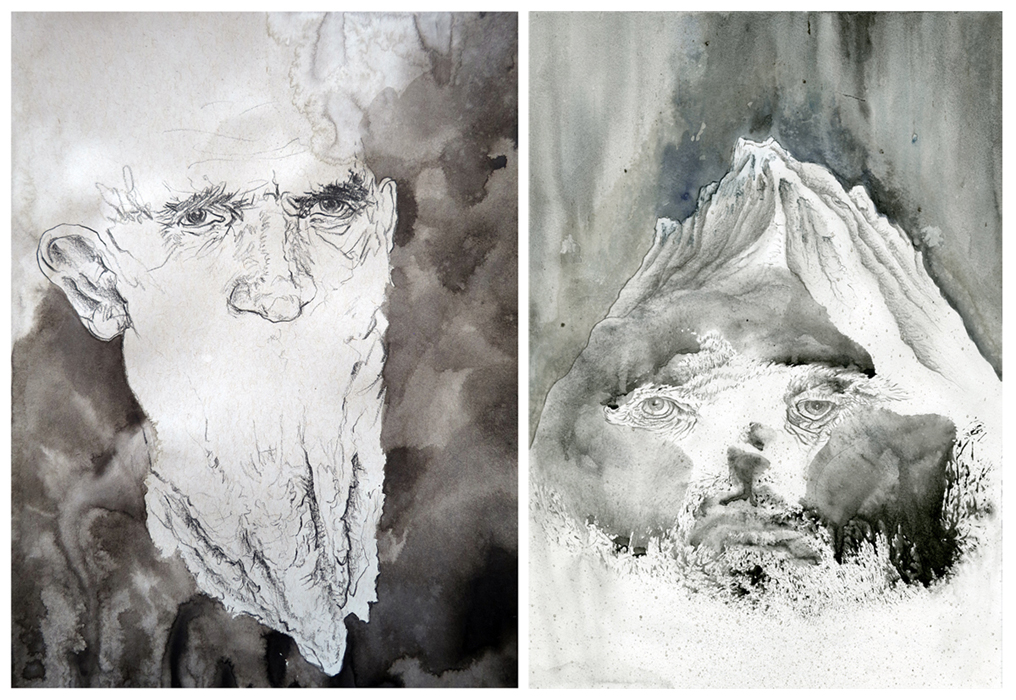 All his life, Jim Holyoak has drawn and contemplated the monstrous, and in recent years he has voraciously read books on Monster Theory, the scholarly study of monsters. Whether a 'monster' is perceived as wonderful or terrible, wrathful or protective, human or nonhuman, is a distinction made in the eye of the beholder. Monsters are speculative beings that simultaneously don't, did or might exist. They are the unknown, the misunderstood and the profoundly different. There are monstrous situations, behaviours and attitudes, monstrous feelings, places and times. Thinking about monsters is an exercise in alterity – the study of otherness – and our resultant capacities for empathy, cruelty and indifference – making strange and making kin. 'Othering' that which is different from oneself is a process that might otherwise be called 'Monstering.'
---
August 27 – October 28, 2022
Opening event August 26 at 7:00 pm (Subject to change)
East Gallery …
Transcience
Art by Jan Kabatoff
Living in a rural setting during a pandemic, in relative isolation, has allowed me to discover what my natural surroundings have to offer, and to reflect more deeply on our existential vulnerability and notions of nature and identity.
Historically, wildflowers and plants played a subordinate role to the domesticated showy varieties as fillers in bouquets and paintings. And yet, not only have native plants served as national and provincial emblems of identity, they are vitally important to the pollinators that agriculture relies on. Scientists are now telling us that native plants are at risk due to climate change, as they are slower than non-native plants to adapt to rising global temperatures.
The exhibition is reminiscent of the rich botanical history that has informed artists throughout the ages, while at the same time it will reflect on the fragility and transience of life and the times we're living in now.
West Gallery …
The 100 Houses Project
Linocut prints by Mo Hamilton
Within my work the house represents the self and is an expression of identity. For me, home is a refuge – a place where one can be their truest self and find respite from the worlds outward expectations. I believe that we all have a need to experience home in this way, but acknowledge that sometimes events beyond one's control can disrupt any sense of security they may have. In this way, The 100 Houses Project tells a story of how humans adapt to life's changes and challenges.
---
November 12 – December 24, 2022
East and West Galleries
Christmas at the Gallery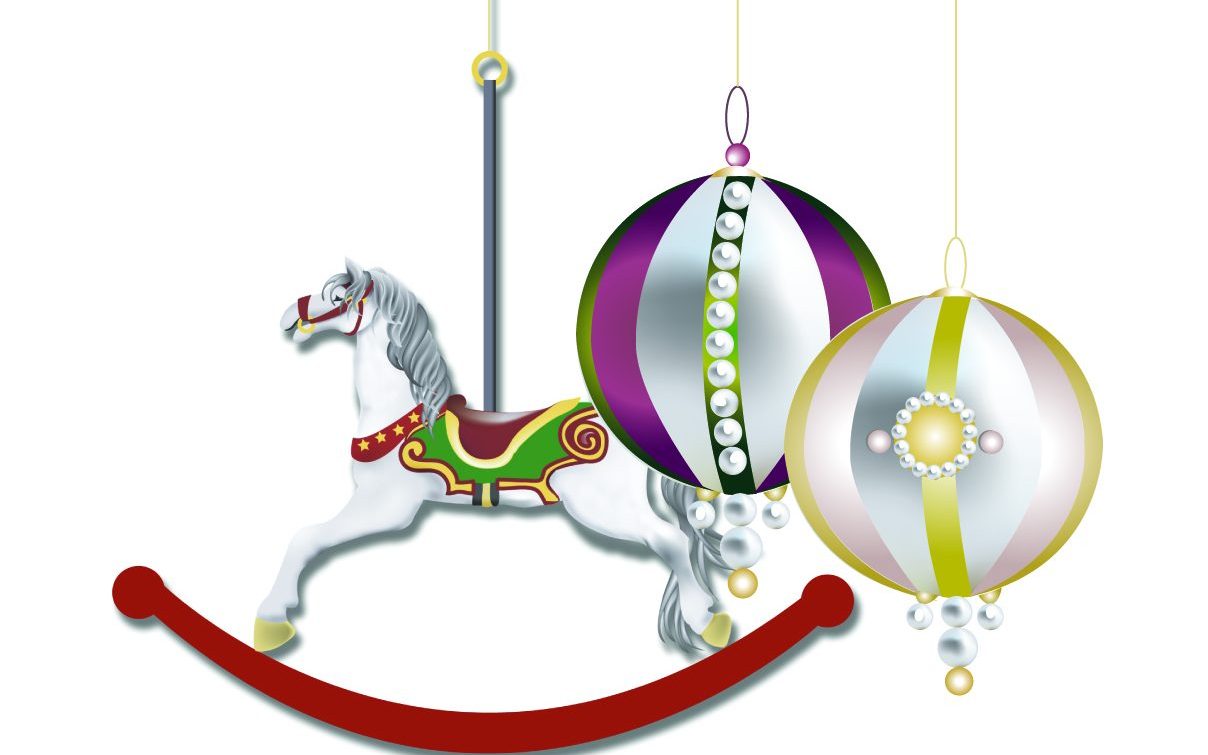 This very popular exhibit and sale is a celebration of local and regional artists, craftspeople and collectors. While providing artists with an opportunity to bring their work to the marketplace, this event attracts viewers and buyers from throughout the region. Christmas at the Gallery serves as an artists' showcase and audience building event.