---
Current Exhibitions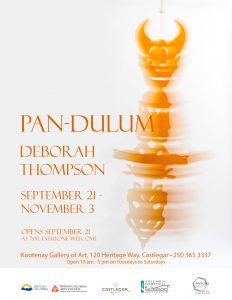 East Gallery
Deborah Thompson
September 21 – November 3
Artist reception at 7:00, September 21
My project, Pan-dulum: a call to unreason (formerly Like Cures Like) is a response to pandemic extremes of copious anxiety and ecstatic escape. These polar states are rooted in instinctual responses to the social and political climate of dis-ease and dramatic turbulence in which we live. These manifest in a variety of ways, acts of uncontrolled consumerism and avarice lifestyles on the one hand and potentially dangerous substance use and personal paths of rapture on the other hand. The title of the project, Pan-dulum: a call to unreason, departs from the mythic God Pan whose presence and actions brought out a state of Pan-ic and is a new source of wisdom born from unreason.
West Gallery
In-Between-Time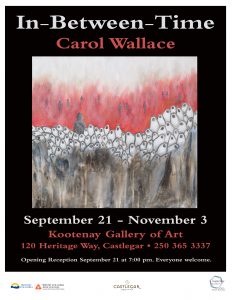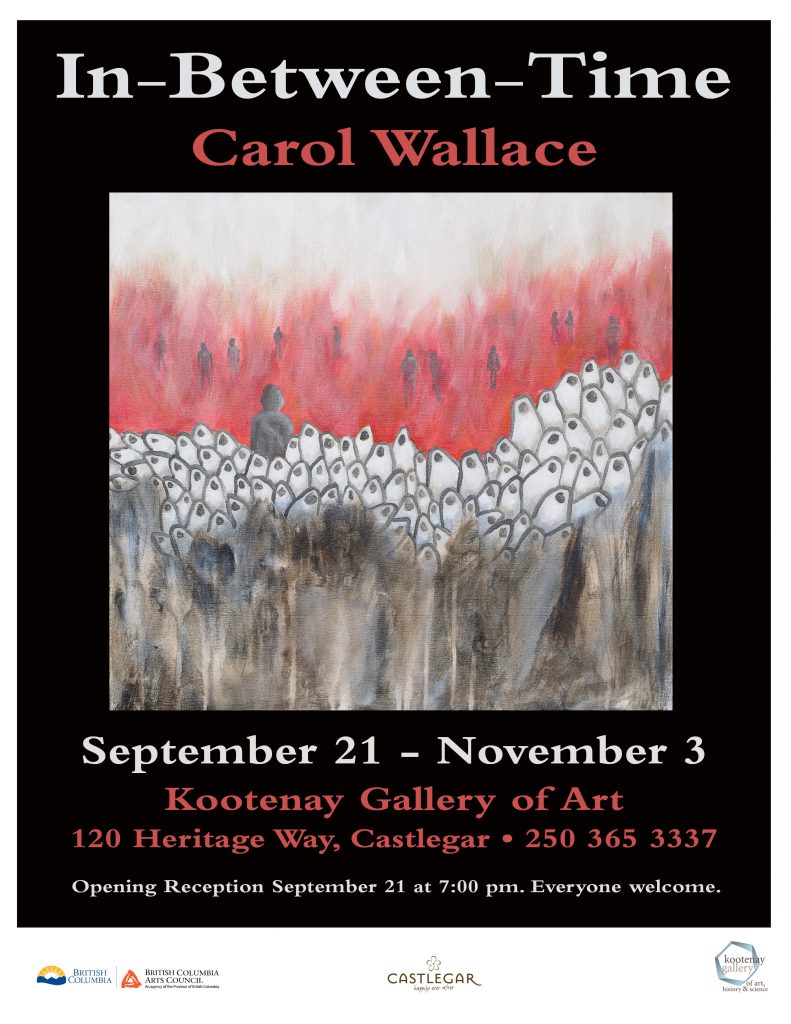 Carol Wallace
September 21 – November 3
Opening at 7:00, September 21
In-Between-Time references Earth's deep history. I am interested in early life forms, especially those that have survived extinction periods and their relationship to us currently living in an extinction period. Groups of people in the paintings are often juxtaposed with magnified fossil forms just below the surface, of which they are seemingly unaware.