---
Current Exhibitions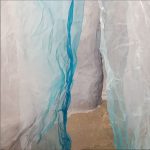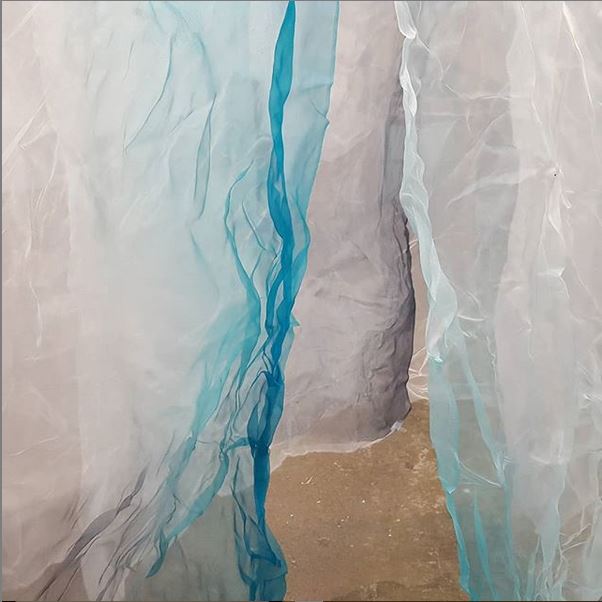 Hildur M H Jónasson
March 1 – April 13
Opened March 1 at 7:00 pm
Hildur Jonasson sailed on the Tall Ship Antigua in the International Territory of Svalbard, near Norway, in 2017. Jonasson observed and embodied her experience in this place, previously unknown to her but in ways similar to her native Iceland. She has adeptly captured elements of that voyage and brings us along through a variety of forms and media – fabric, glass, and ink, among others.
Find out more here.
Join us for Jonasson's artist talk on April 6 at 3:00 pm. Jonasson will talk about her residency aboard the tall ship and the processes she used to make the art that is shown in Fata Morgana. Attendees will be eligible for a door prize of two tickets to the play GLORY, courtesy of the Capitol Theatre in Nelson.
---

Helena Wadsley
March 1 – April 13
Opened March 1 at 7:00 pm
"I became curious about the trees that line the streets of my Vancouver neighbourhood. My interest was piqued when I discovered that these sturdy, middle-aged trees were actually Norwegian maples. Despite Canada's identity being strongly linked with the maple tree, these trees, which are a very popular planted tree across Canada, are not actually from here, though now firmly rooted. Canada is a constructed nation, built on colonialism and migration. I had been pondering ways to convey my
feeling of not having ancestral roots in this country, nor feeling connected to the birth country of my parents. Trees became the pivotal subject for me to explore the contrast between being truly of a place and perpetually feeling like a transplant."
Click here to find out more about this exhibition.