---
Domestic Fetishes
Susan Andrews Grace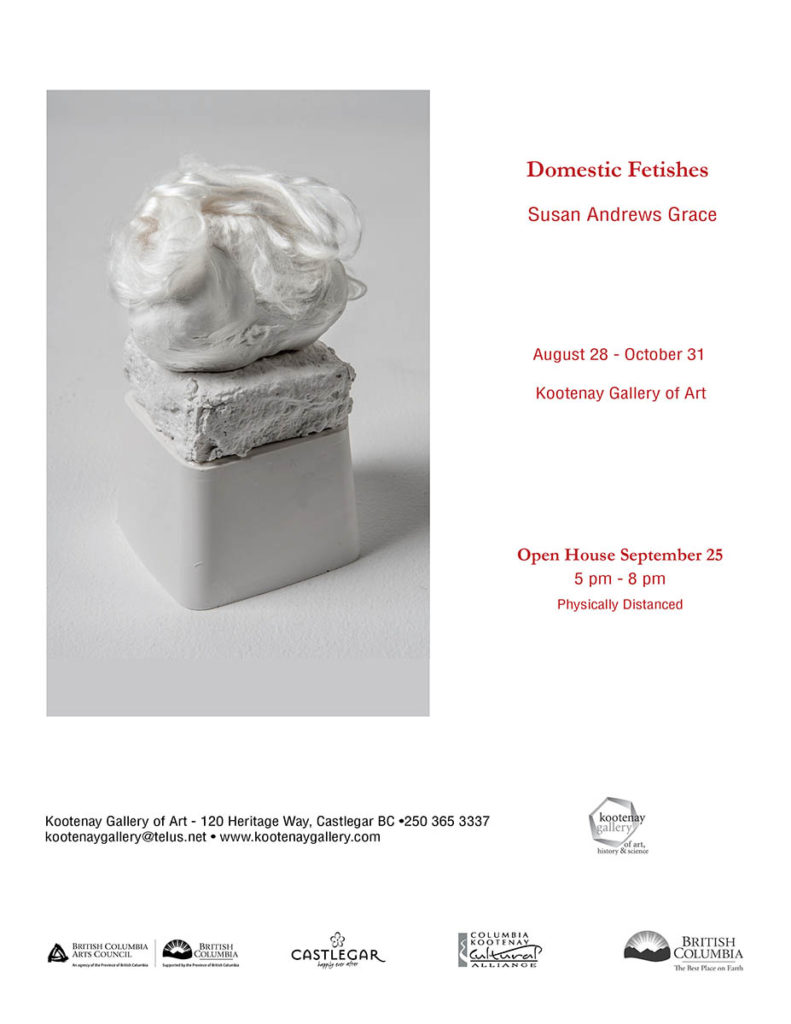 August 28 – October 31
Open House September 25 from 5 pm – 8 pm
My fetishes are power objects relative to the world of an artist and woman who has done a heck of a lot of domestic work.
These are not the titillating fetishes of public imagination but more akin to the original fetish, an inanimate object used for spiritual purposes. Mine are made with the female gaze in mind and carry funny-bone benefits. They invite the collaboration of the viewer in making sense of everyday objects and materials.
Reflections
An Ann Swanson Gross Retrospective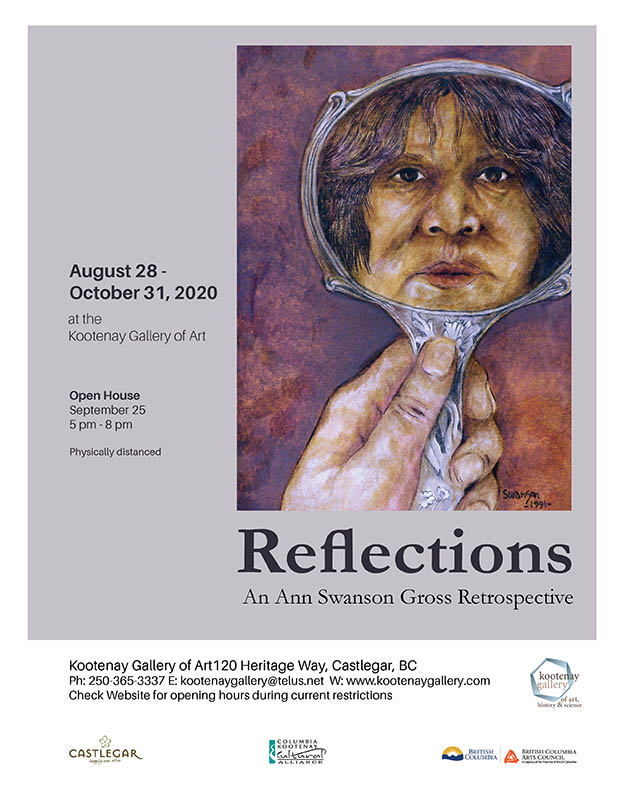 August 28 – October 31
Open House September 25 from 5 pm – 8 pm
We were approached by members of the Slocan Valley community to organize this exhibition. While Swanson Gross was alive, she produced significant numbers of art work from her home in Winlaw. She worked in clay and in two-dimensional media including paint, pen and ink. The images she created often depicted domestic scenes, people in forests. Many of her images were self-portraiture. Her clay work focused on a positive celebration of women's bodies. There is both a warm sense of humour in her work as well as grief. She was much loved by her friends and neighbours.
This exhibition has been created from a collection of art donated to the Gallery by the late Cindy Moser as well as works loaned by friends and family throughout the Slocan Valley.