---
Exhibitions
Our 2020 Exhibition season begins  March 6 with two new shows, After Eden with Stephanie Kelllet and Robert Livingood, and Anima by Lydia Miller.
The Gift Shop is open year round and you are welcome to browse free of charge.
---

This class is FULL.
Life Drawing
Non-Instructed
Thursday, January 23 – February 20
6:30 – 8:30 pm
$70 for members, $80 for non-members
Join us for a series of five evenings of drawing with live models. Fee includes newsprint, pencils, charcoal and more.
---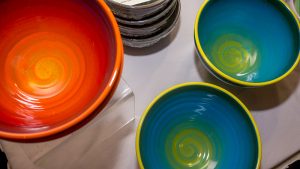 Soup for the Cultured Soul Returns!
February 22, 2020 at the Castlegar Recreation Complex
Tickets will go on sale later in January. More information to come.
---
What's New in the Gift Shop?
We offer a large selection of jewelry, in a range of prices, pottery by many of the ceramic artists in our region, a large selection of paintings and prints, glass work, wood work, knitted and woven goods and more!
There is no charge to browse the Gift Shop and members receive 10% off of purchases. Most major methods of payment are accepted, including Apple Pay.
---
The Gallery Lounge
We are so lucky to have a group of visionary and committed people helping us govern and lead the work of the Gallery. Here is a feature on our Board Member Judy Madelung so you can get to know her better and understand the work she is involved with at the Gallery. Read it here.
Past Interviews
---
Want your work in the Gallery or Giftshop?

We accept exhibition proposals by professional artists and curators who create critically engaging work. Read the Submission Procedures here.
If you are an artist or craftsperson who wants to sell your work in our Gift Shop, read about it on our Gift Shop page.
---
Renting the Kootenay Gallery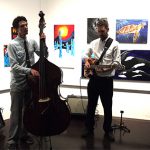 Did you know that the Kootenay Gallery is available for rent?
You can rent the large gallery, the small gallery or both. You can rent the workshop room for meetings or classes. The Gallery has been rented for meetings, seminars, business lunches, community events, a birthday party, a wedding shower and even a wedding.
For forms and information, click on the link below.
---
2020 Exhibition Schedule
It is a privilege for us at the Gallery to work with artists to bring exhibitions to the community each year. We hope the work we present is stimulating and inspiring. The schedule we are presenting this year offers art focused on the visitor experience with artists from away and from here.
The 2020  exhibition schedule  is available here.
It is available for download here.
The Kootenay Gallery of Art acknowledges exhibition support from their major sponsors: The BC Arts Council, City of Castlegar, BC Gaming, and the Columbia Basin Trust through the Columbia Kootenay Cultural Alliance
---