---
Welcome to the Kootenay Gallery.
The Gift Shop is currently open Tuesday – Saturday, 10 am – 5 pm.
2023 Exhibitions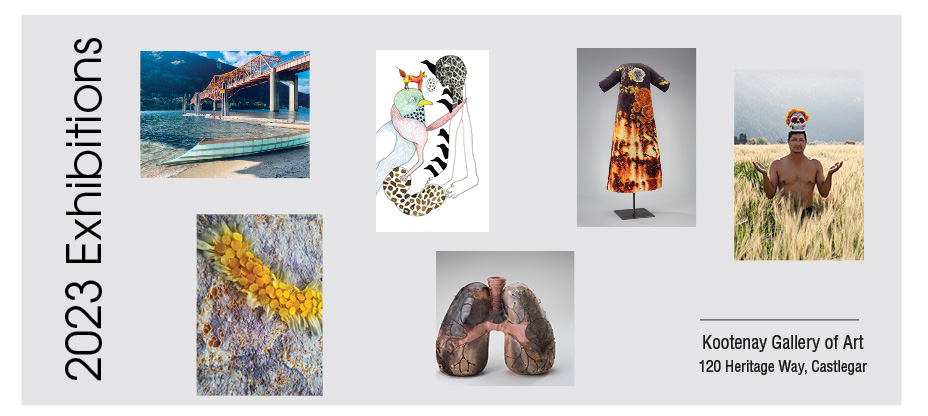 We have an exciting line up of exhibitions for 2023.
Check them out here https://www.kootenaygallery.com/2023-exhibition-schedule/
---
Our first two exhibitions March 10 – April 14: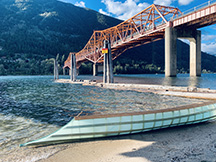 The Renaissance of
Plateau Canoe Culture on the Upper Columbia River (2012 – 2023)
---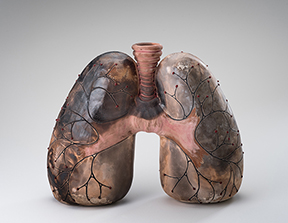 ---
Employment Opportunities
The Kootenay Gallery currently has openings for a Curator. Find out more information here.
---
Host Your Own Soup for the Cultured Soul is Back!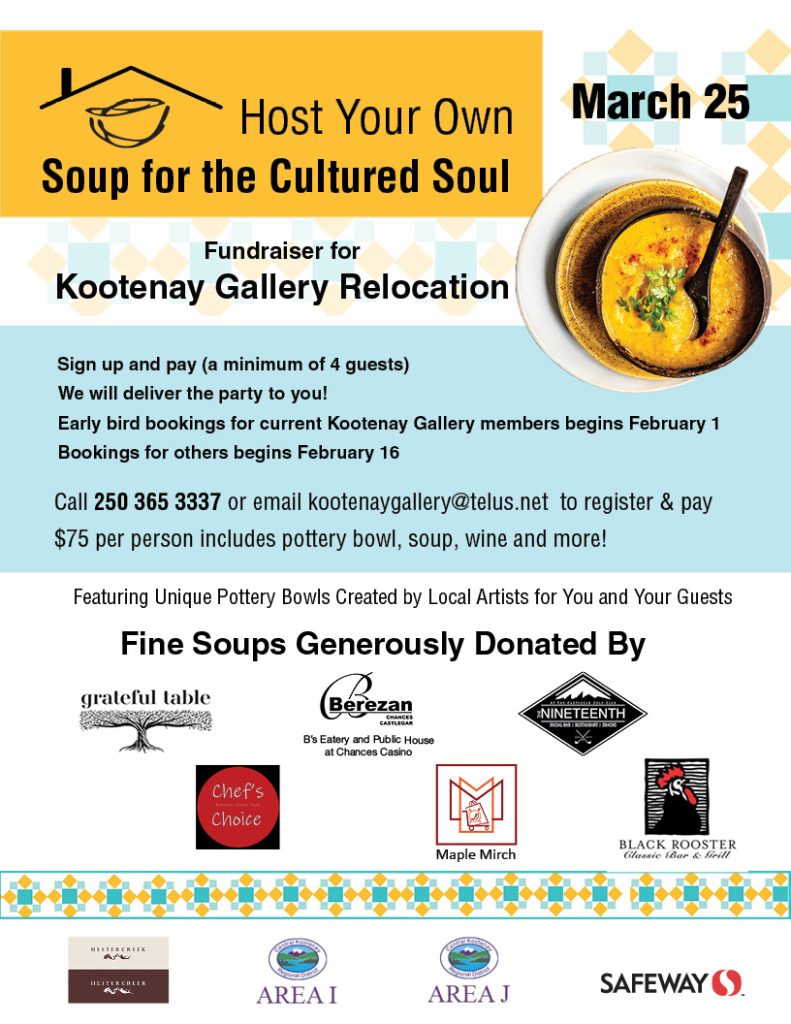 Find out more about the event here.
---
Relocation Project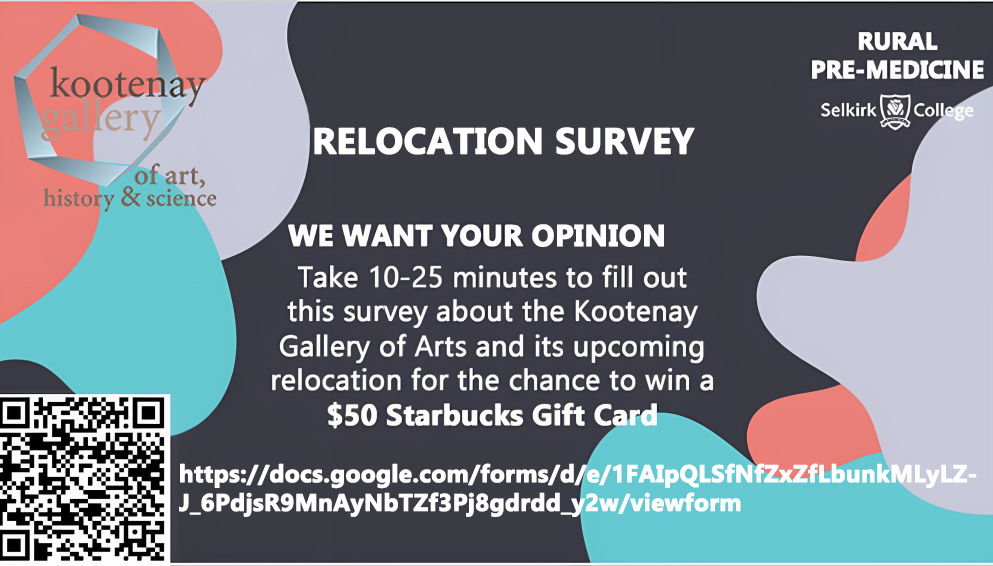 Collaborative Survey
The Rural Pre-Medicine program at Selkirk College is helping out the Gallery Relocation Project. Third year students Ava Merrill, Emma Russell and Ariel Stuart, supervised by their college instructors, are conducting a survey that will provide useful data to us and a practical learning opportunity for themselves. The Gallery is grateful to Takai Larsen, the students and the Rural Pre-Medicine Program for this initiative.

To take part in the survey, in QR Code Mode, point your cell phone camera at the QR code or follow the link here
---
Acknowledgements
Kootenay Gallery of Art acknowledges that the Gallery resides on the traditional unceded territory of the sńʕaýckstx (Sinixt or Lakes people) and is home to the Metis and many diverse Indigenous people.
Thank you to the local organizations, businesses and people who support us in many ways.
The Kootenay Gallery of Art acknowledges exhibition support from their major sponsors: The BC Arts Council, Canada Council for the Arts, City of Castlegar, BC Gaming, and the Columbia Basin Trust through the Columbia Kootenay Cultural Alliance
---