See information about our Exhibition Schedule here.
August 3 – September 15, 2018
East Gallery
Mapping Language
Natasha Smith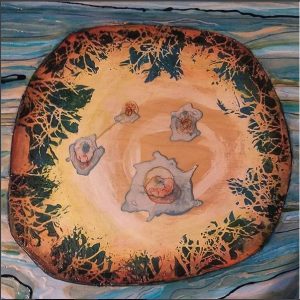 Mapping Language is an exploration in to the development of visual language, investigating the first scribbles as a key to the development of consistent symbols. In this body of work I muse on the question of how much of the development of visual language is instinctual and potentially universal in nature and what aspects are molded by the individual artist. Through identifying the recurring marks, images and symbols that constitute my personal visual language that have been created over my last 20 years of art-making, a personal iconography that maps experience and place is created.
---
West Gallery
GLOW
Sonia Haberstich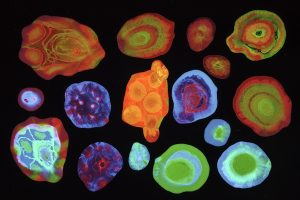 Glow wants to make visible what might otherwise not be. Glow evokes abyssal marine life, infra-red vision, X-rays and radiation therapies. It suggests another kind of vision, a stretching out of the visible spectrum. It speaks of the limits of vision, of perception and of knowledge. And it hints at realities that are not accessible if we choose not to see them.
---