---
See information about our 2020 Exhibition Schedule here.
Upcoming Exhibitions
March 6 – April 18. 2020
---
East Gallery…
After Eden
Mixed Media by Stephanie Kellett & Robert Livingood.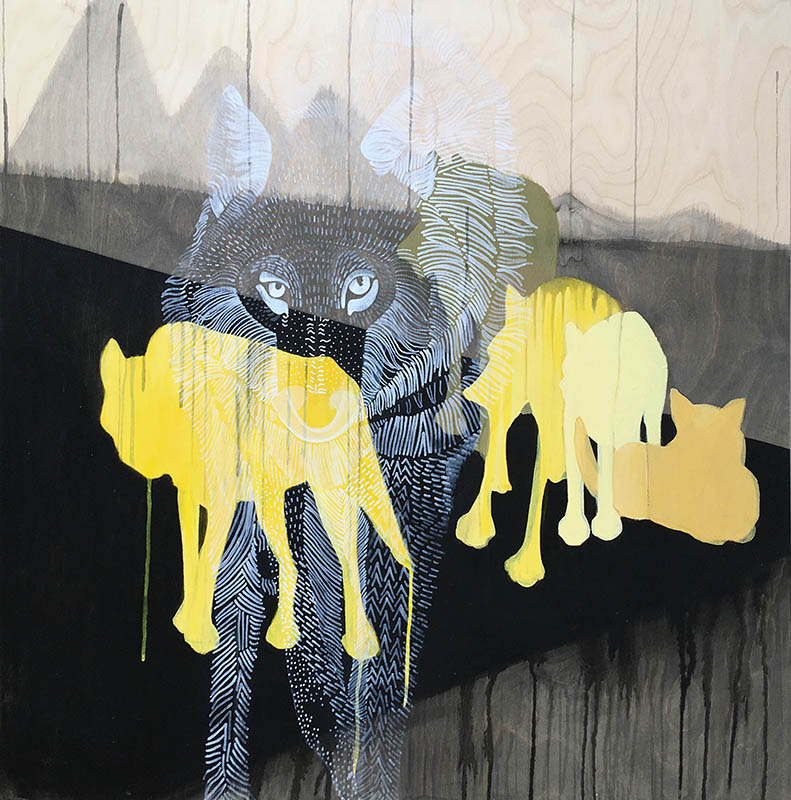 After Eden conjures spirits from a once whole and vital landscape, to remind us of what is leaving and what is left. After Eden uses beauty to afford viewers a space where they can feel, acknowledge, and mourn the massive ecological changes we are all experiencing on some level right now.
After Eden contains paintings by Stephanie Kellett, video by Kellett and Robert Livingood and sound by Robert Livingood.
A public workshop on ecological grief and more will be facilitated by Jan Inglis on April 17 at the Kootenay Gallery. Watch for more information.
---
West Gallery…
Anima
Weaving Installation by Lydia Miller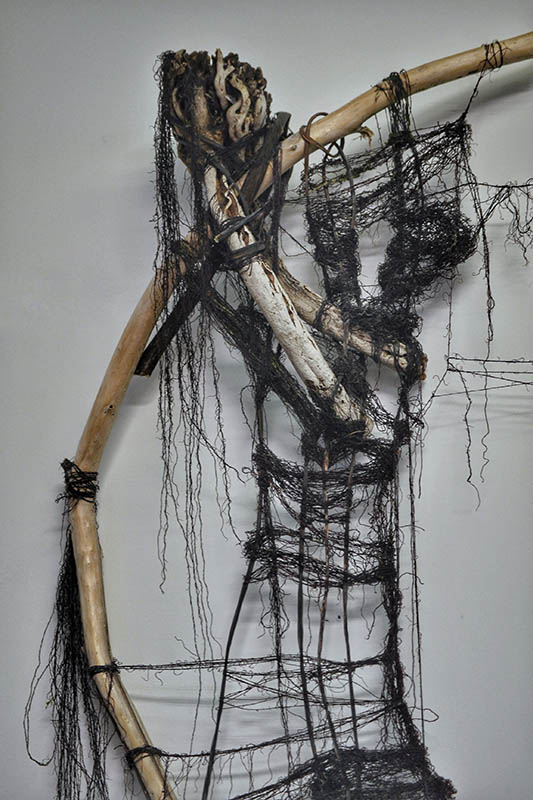 In Anima, relationships are woven between the Ocean and the Mountains. Life is reflected through the remains of the animals and plants who once contributed to their environment. Every facet of our Earth has a soul, countless years of energy which have amalgamated into physical beings.