---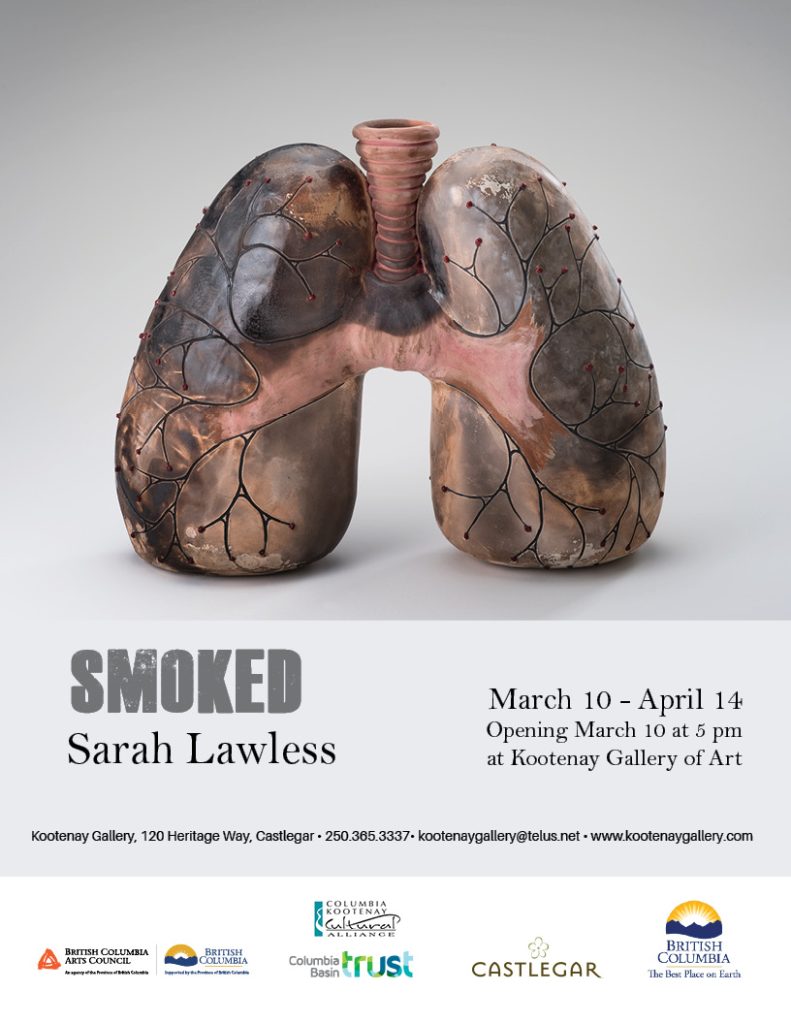 Smoked
Sarah Lawless
March 10 – April 14
Opening March 10 at 5:00 pm
The annual forest fires in BC, California, Brazil, Australia, and other parts of the
world have been growing in size and intensity over recent years. Smoke hangs in the
air for months, reddening our eyes and settling into our lungs. Climate scientists tell us
that these fires are exacerbated by global warming, which is itself the result of carbon
& smoke pumped into the atmosphere through smoke stacks and exhaust pipes. This
increased carbon has nowhere to go but into our own bodies, as the world's forests
(the "lungs of the earth") literally go up in smoke.
But smoke signifies other things as well: Smoke from a chimney or roof vent
feels cozy & safe. Smoke from a smudge bowl, incense burner, or censer purifies the
spirit and carries prayers heavenward. Herbs & other substances are smoked for
relaxation & recreation, often leading to addiction—the cure for which is frequently
found in the spiritual realm. In these ways, smoke is one of the ties that bind all cultures
of the world together, a signal of our common humanity.
Since we first discovered and harnessed the power of fire, humans have
invented a varied array of vessels to contain, process, and transport the resulting
smoke. The human respiratory system is also composed of pipes, tubes, and vessels
through which our bodies process, absorb, and filter the carbon in our environment.
"Smoked" is a series of earthenware ceramic vessels, exploring humans'
complex relationships & cultural associations with smoke. They have been burnished
with a stone, or coated with terra sigillata— a suspension of fine clay particles,
polished to a smooth sheen—and fired in a sawdust kiln, so that the vessels
themselves have been marked by smoke.
Viewed together, this body of work draws connections and dichotomies
between human bodies & the natural environment, between the sacred & the profane,
between traditional & contemporary practices involving smoke.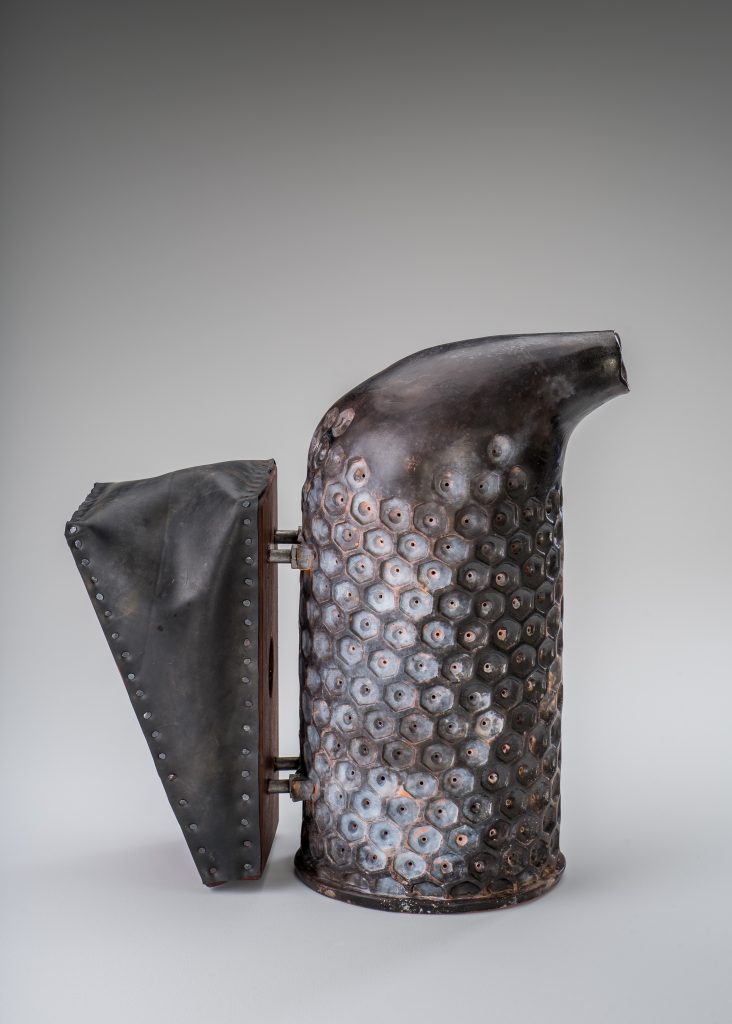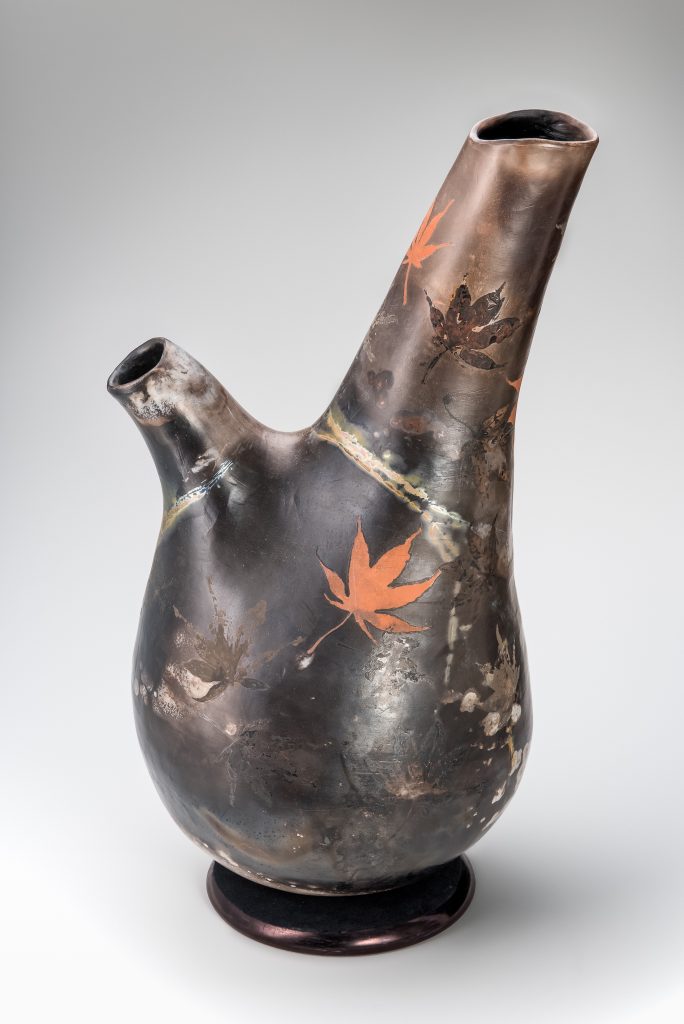 Artist Bio
Sarah Lawless is a ceramic artist based in Kaslo, BC, and a graduate
of Kootenay School of the Arts at Selkirk College. Her line of functional
porcelain pottery has a sculptural emphasis on form, with soft matte glazes
that feel like skin, fired in an electric kiln. Her earthenware pieces—
functional or sculptural—are coated with terra sigillata (fine clay particles)
and fired in a sawdust kiln to create smoked surfaces. Her artistic vision
derives from the natural world, and the place of human culture within it.
Sarah has worked as assistant to world-renowned ceramic artist
Wayne Ngan, and received several awards, including 2008 BC Creative
Achievement Award. In 2012, she was nominated for the national RBC
Emerging Artist People's Choice Award at the Gardiner Museum in Toronto.
Her work has been shown and collected across Canada, the USA, and
overseas.
Sarah taught kindergarten in Bangkok, Thailand, and has been an
occasional instructor at Kootenay School of the Arts, as well as giving
workshops & classes for adults, children, and youth.