---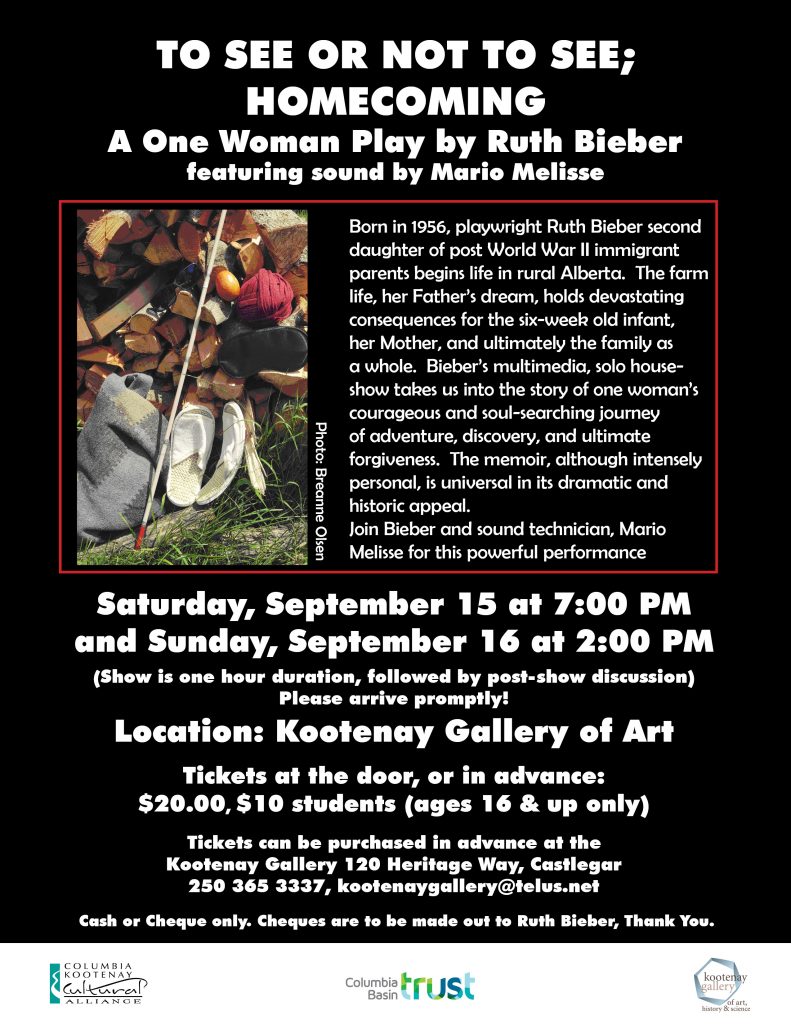 To See or Not to See; Homecoming
By Ruth Bieber with Mario Melisse
Two performances: Saturday, September 15 at 7:00 pm and Sunday, September 16 at 2:00 pm
Cost: $20 for adults, $10 for students – 16 years and up only
The audience can attend both performances for the price of single admission.
Tickets are available in advance from the Kootenay Gallery or at the door. Cash or cheque only. Cheques made out to Ruth Bieber.
Description
Born in 1956, playwright Ruth Bieber second daughter of post World War II immigrant parents begins life in rural Alberta.  The farm life, her Father's dream, holds devastating consequences for the six-week old infant, her Mother, and ultimately the family as a whole.  Bieber's multimedia, solo house-show takes us into the story of one woman's courageous and soul-searching journey of adventure, discovery, and ultimate forgiveness.  The memoir, although intensely personal, is universal in its dramatic and historic appeal.
Performer Bios
Ruth Bieber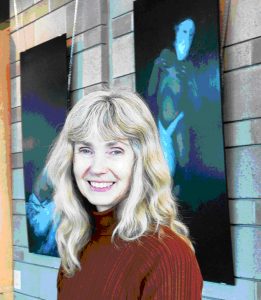 Ms Bieber holds a Master's degree in Education, from the University of Calgary, with a specialization in Rehabilitation and Theatre.  Prior to obtaining this degree, her professional focus was as a Counselling Therapist, working with clients with disabilities; often more than a single disability.  This work challenged Ruth to ever discover more effective therapeutic modalities.  To this end, she shifted from traditional, verbal approaches, to the power offered by the arts.  In the early 1990s, she founded InsideOut Theatre, which was a reflection of her own evolution from therapy to theatre; from the therapeutic arts, to the power of performance for people with a wide range of mixed abilities.   Ms Bieber was the Artistic Director of a ground breaking, integrated theatre company for seventeen years.  During this time, she spoke and performed at conferences and festivals, both nationally and internationally, including the Learned Conference in Newfoundland (1998), the High Beam Festival in Adelaide, Australia (2000) and the Come To Your Senses Conference in Toronto (2009).  Her publications also reflect the evolutionary nature of this process.  Her most recent publication, 'Disability Theatre from the InsideOut' is available as an E-book, or in paperback.
Ms Bieber has begun exploration in her new passion of the visual arts.  While she continues her various artistic endeavours as a freelance writer and theatre artist, she is developing gallery appreciation programs for people who are vision impaired in the Okanagan Valley.  The tours are modeled after the "Art Beyond Sight" program in New York City, where she lived for two years from 2008 – 2010.  She has also begun painting, and was the curator for the 'Just Imagine' exhibit of works by blind artists (Kelowna Art Gallery 2013).  Ruth has received numerous awards for her specialized work including YWCA/Global T.V. Woman of Vision (2004) The Euclid Harry award for Leadership (2006) and The Spirit of Kelowna (contribution to the arts, 2011).  She is the proud mother of two adult sons; Erik and Martin.  MS Bieber recently produced her play To See Or Not To See as a 14-actor ensemble performance (Kelowna 2016).  Ruth's current creative project is a solo, multimedia house performance adaptation of the original ensemble production., which she toured in Alberta during winter of 2018, followed by a second tour now taking place in the Kootenay Valley British Columbia.  Ruth currently resides in Creston British Columbia.
Mario Melisse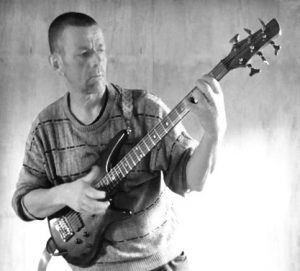 Mario Melisse is:
Autodidact , self-taught , impressionist string instrument player and builder . Currently plays bass in a 3 piece fusion band .
An audio engineer with a couple of current recording projects .
Grew up in Holland , started experimenting with sound equipment and instrument at the age of 14 . (built his first bass at 15)
Moved to Ireland at age of 23 and started goldsmithing aprrenticeship , while immersed in the traditional music sphere as a bodhran player . Set up studio in Wicklow Town and serviced local musicians on open mic nights , repairing and customizing instruments and recording them .
Started as a "sound guy" at local Creston venue and serviced a number of venues over the last 3 years .
Mario teaches building and ergonomics of string instruments , and focuses on "soundscaping" , technique and playability , rather than theory .
His impressionist style comes from his bewilderment of the limitless palet a guitar can be , the endless search for harmony within an imperfect instrument .