---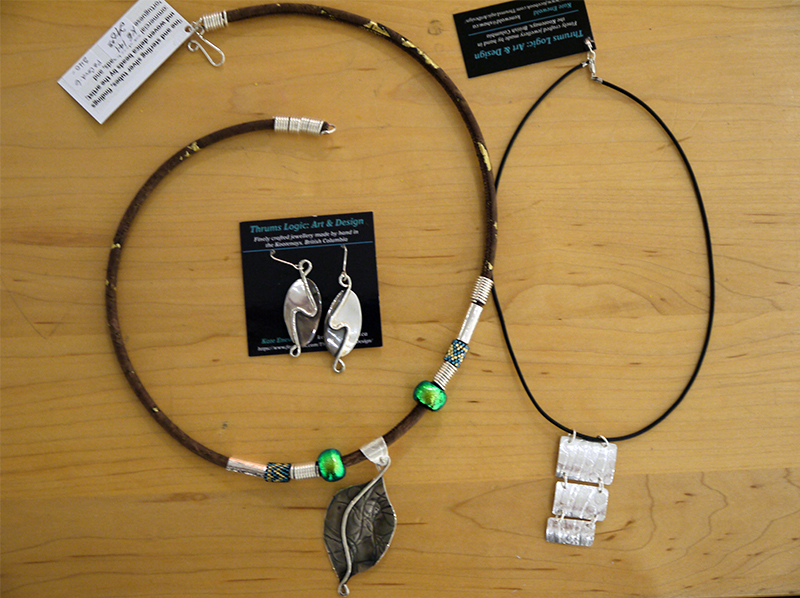 Kate Enewold of  Thrums Logic Art and Design has dropped off some beautiful new designs. We are so lucky to have such talent locally.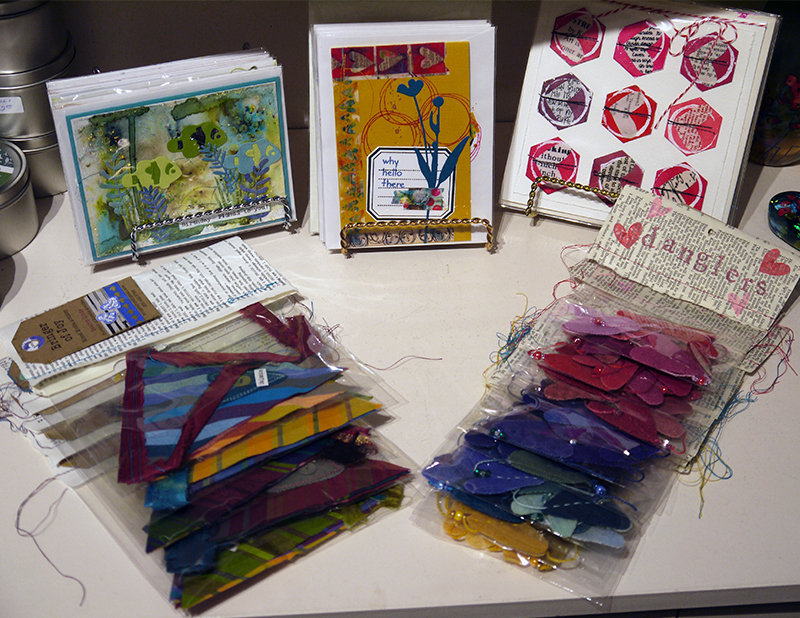 We received new banners, danglers, cards and other goodies from Beatrix Linde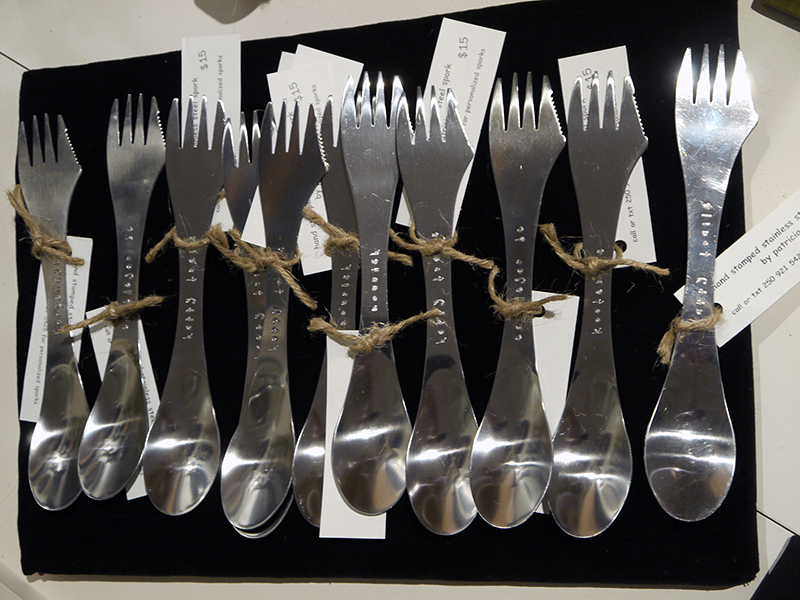 When we asked Patricia Byers to drop off some more of her sporks, we were delighted to hear that she had just delivered a new child. Congratulations Patricia and family. Patricia's family also delivered a new selection of sporks engraved with Castlegar, Kootenays, Happy Trails or Nourish (right). They make a great gift or souvenir for the camper or hiker.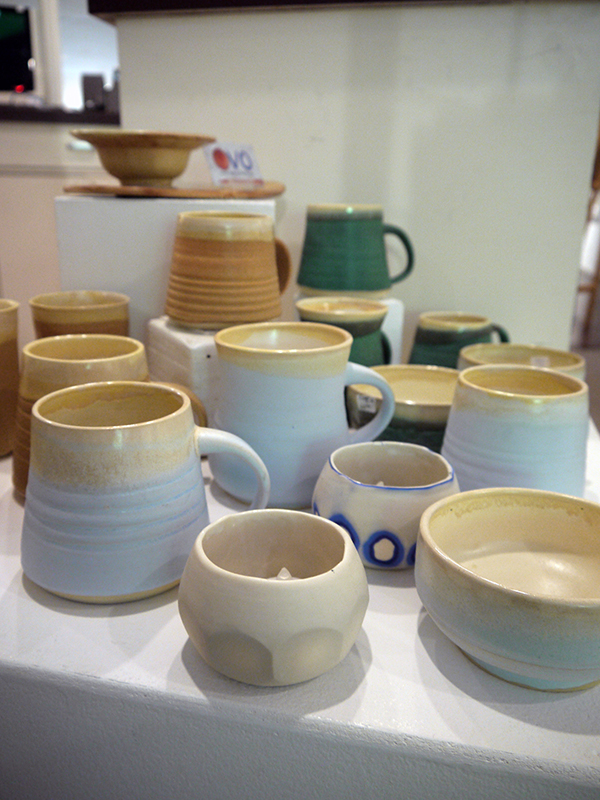 Fabiana Chagas of Ovo Ceramics brought by more of her mugs and bowls. Fabiana chooses such lovely, soft colours for her glazes.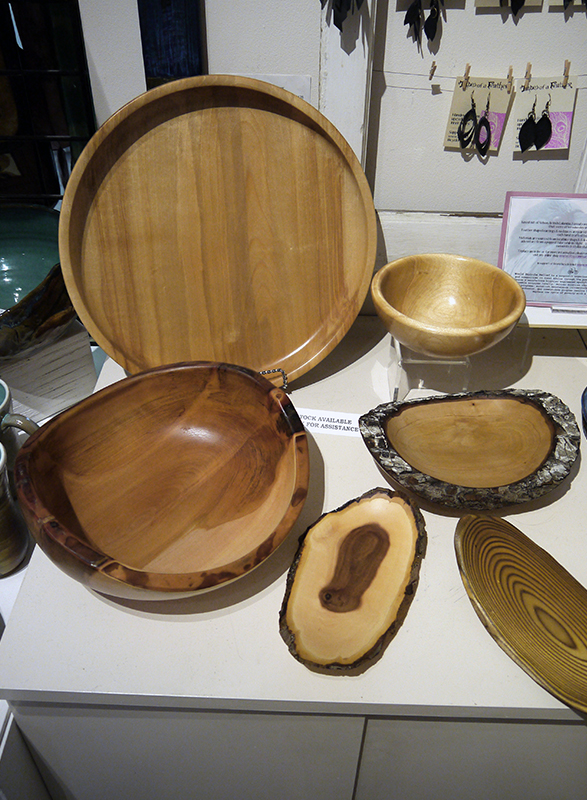 Local wood turner Ted Crosfield usually brings us a story or two to go along with his wood work. We can't sell you a story but would be delighted to match you up with a new bowl or platter.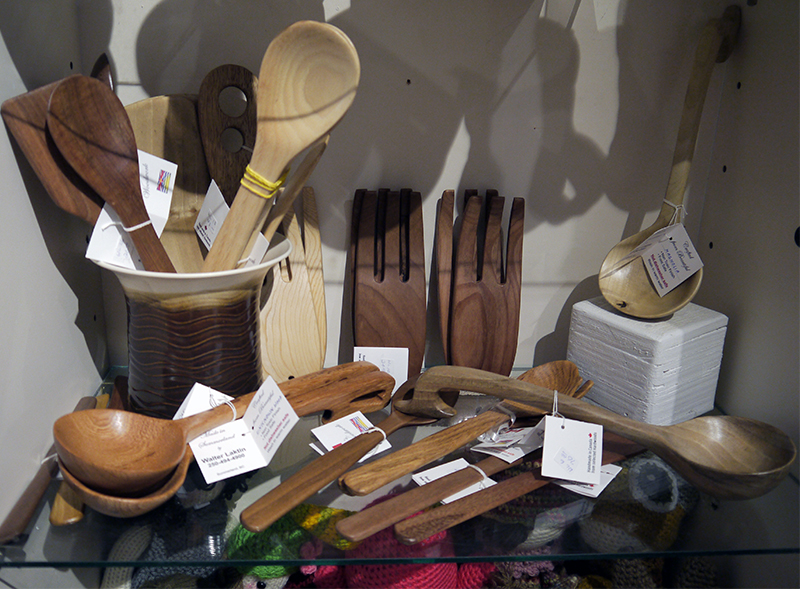 We are happy to carry expertly carved work by Walter Latkin . Walter lives away in the Okanagan now but comes in regularly when he visits family and friends and brings us new stock such as salad servers, spoons and of course, ladles.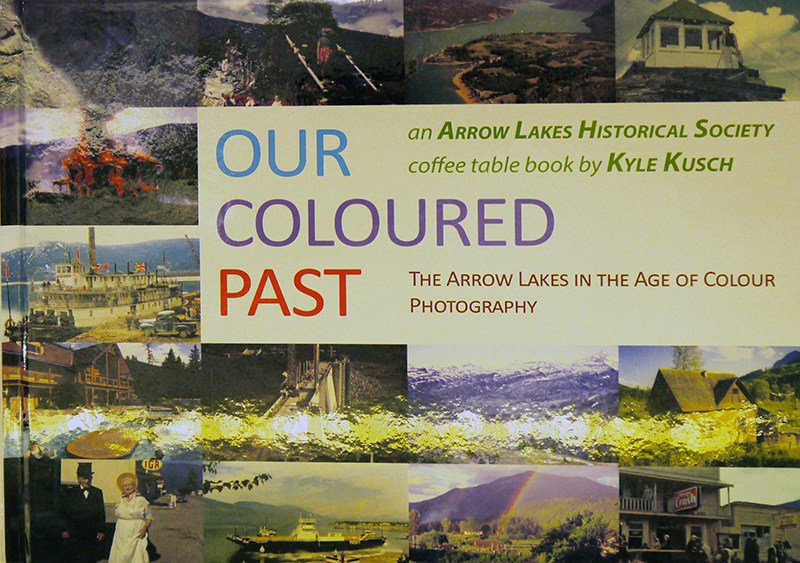 We have been selling a new book, SS Minto, written by Bruce Rohn and published by the Arrow Lakes Historical Society. The Society told us about another new book they have published,  Our Coloured Past. The new coffee table book featuring 350 full-colour photographs takes you on a journey through the evolution of the Arrow Lakes and upper Lardeau from 1940 to the present. Author Kyle Kusch has filled the book with historical facts, stories, and whimsical anecdotes. We have both books in our Gift Shop.
What's new in the Giftshop June '19