---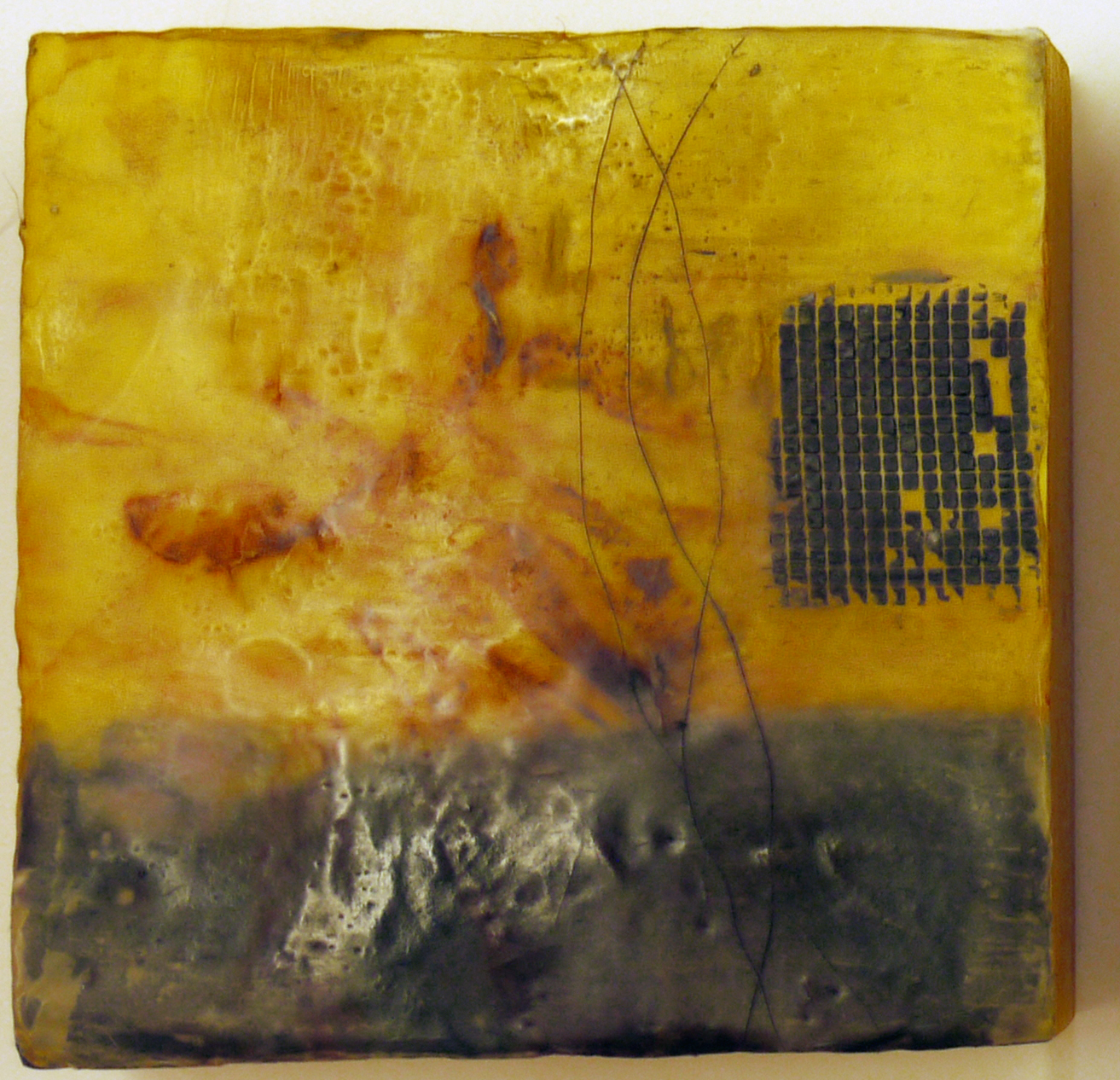 This month has seen a number of two-dimensional art arriving at the Gallery. It's tricky to show larger works in the Gift Shop so artists are bringing in smaller (and more affordable) works.
Leslie Comrie is experimenting with a new-to-her medium, encaustic, which uses bees wax as a base. She has a lovely triptych available (one of the three shown above). Andrea Gardner also paints triptychs that can be purchased together or individually. Her subjects are Kokanee Salmon.
There are two other artists who are new to the Gallery. Rikki Larsen is a young Castlegar photographer who has a couple of items for sale. Her subjects are wildlife and nature.  Also from Castlegar, Laura Rora is working with alcohol inks to create poetic images.
Local favourite Mirja Vahala has brought in a couple of new, smaller paintings – one, a Nelson turret and the other a coniferous landscape.
Please come and check out the Gift Shop. We sell work by a number of local artists and craft-makers. By purchasing from us, you are not only supporting local entrepreneurs, you are also helping to keep the Gallery open and offering art exhibitions and programming to the community.
What's new in the Gift Shop – June 2018