---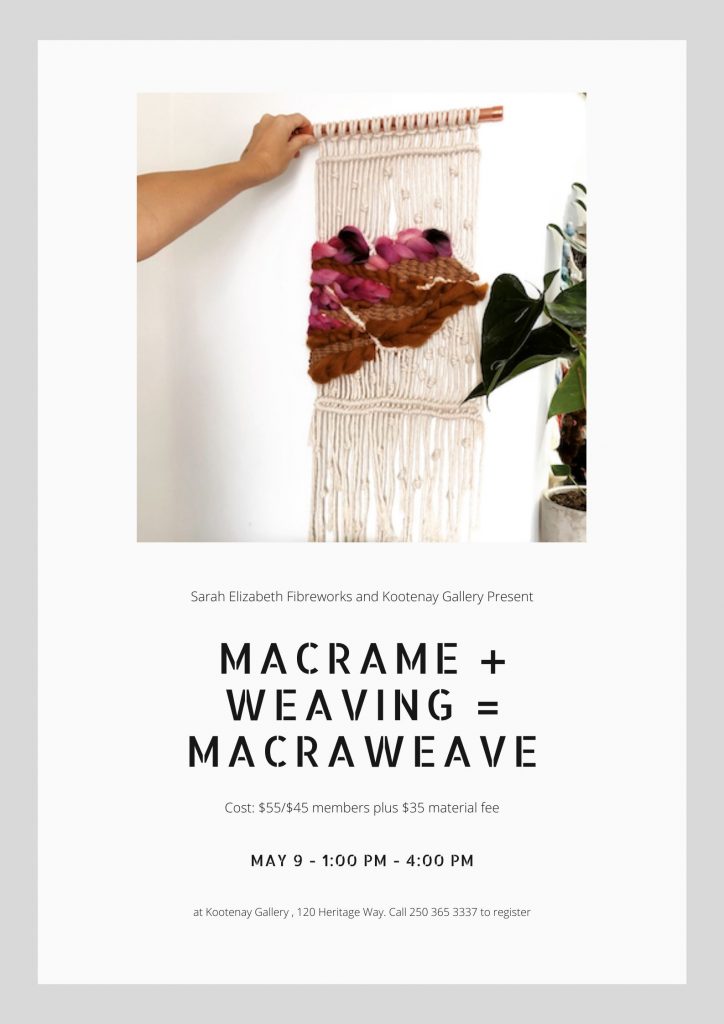 with Sarah Elizabeth
May 9 from 1:00 pm to 4:00 pm
Cost: $55/$45 (members) plus $35 material fee

Create a beautiful mountain scene using basic macrame technique, knot work and weaving! Participants will learn in a cozy and relaxed environment and be provided with all required materials and tools including: soft and delightful recycled cotton rope, hand painted Corriedale roving, and a stylish copper bar for hanging.

To register drop by the Kootenay Gallery or call us at 250 365 3337.
Macrame + Weaving = Macraweave